Home
✦ ✦ Unlabelled ✦
Emerging Blueprint for a Golden Age Series for Keepers of the Frequency (KoF)
Posted by: Celestial Light Posted date: 12:11 AM / comment : 0
If you want to understand and appreciate how
the holy Spirit of
-in-action can culture
the
emerging blueprint for a golden age
in form
and frequency, as in
frequently
, these 1st 8 lessons
are free as an introduction to those 1st principles
and conscious evolution processes which serve
to
make it so
as a self-fulfilling prophecy.
And if you truly appreciate this holographic framing of
the Law of the Angles of
G.O.D.

(
G
eometrically
O
rdered
D
ivinity)
with the Language of the Angels of

(
our better divine nature
)
please care enough to share -- link the light of
,
networking for this Net worth at the heart of 'Net reality';
social
Conscience
in social network communities.
Pay it forward with the currency of
Conscience
by sharing


this page link

to lightworkers who also have pure intention
for focused attention on the evolutionary ascension of a
global Net-roots revolution in higher dimensions of
.
For a self-evident self-correcting path of self governance
for self-elevation of an upward-mobile salvation nature,
Framing
in Form & Frequency
;
Golden Age Fulfillment Coordinates
.
The Framework of Universal Law Language
;
The Angles & Angels in Form & Frequency.

Seven Hats for Conscious rEVOLUTION
;
Coordinates for Full-Spectrum
Conscience
;
Culturing Golden Age Organizations.
Mysteries of
as the "Middle Way";
Law of the One at the Heart of the "Middle";
C
ultural DNA as G.O.D.~
Conscience
.
Unity
Conscience
and the Galactic Center;
Take Your Friends with You... "Home"
;
The Return of the "Great Mother"
.
Metamorphosis for One and All;
Networks of Grace Emerging;
The Blessing - 5D Integration.
The Golden Rule in Heart and Mind Will Prevail;
Quantum Shift in the Morphic Fields of Earth;
It's Either a Mass Awakening or a Mass Wake;
Keeping the Frequency is REALLY Important;
Piloting your Plane across the Galactic Plane.
Action Plan for the Aquarian Dispensation.
The figure 8 flow
"as above, so below" for the whol-
Spirit that matters;
The reality of a unity convergence
with celestial and terrestrial portents;
The continuum representing
self-correcting self-elevation for ascension;
The process now
infusing the world and our new collective consciousness;
with a prayer field of expectation and anticipation.
(the holy Spirit as interactive "as above, so below"
-in-action)
http://globalesoteric.tk
http://globalvipnetwork.tk
http://tagvillage.tk
http://esoterics.tk
http://sfimg.tk
http://fxcash.tk
http://moreniches.tk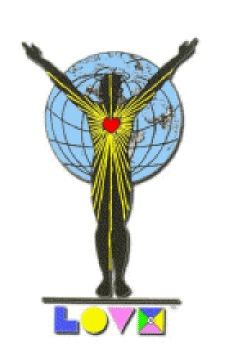 About Celestial Light
This is a short description in the author block about the author. You edit it by entering text in the "Biographical Info" field in the user admin panel.
UNITY NETWORK

SMART PLANET